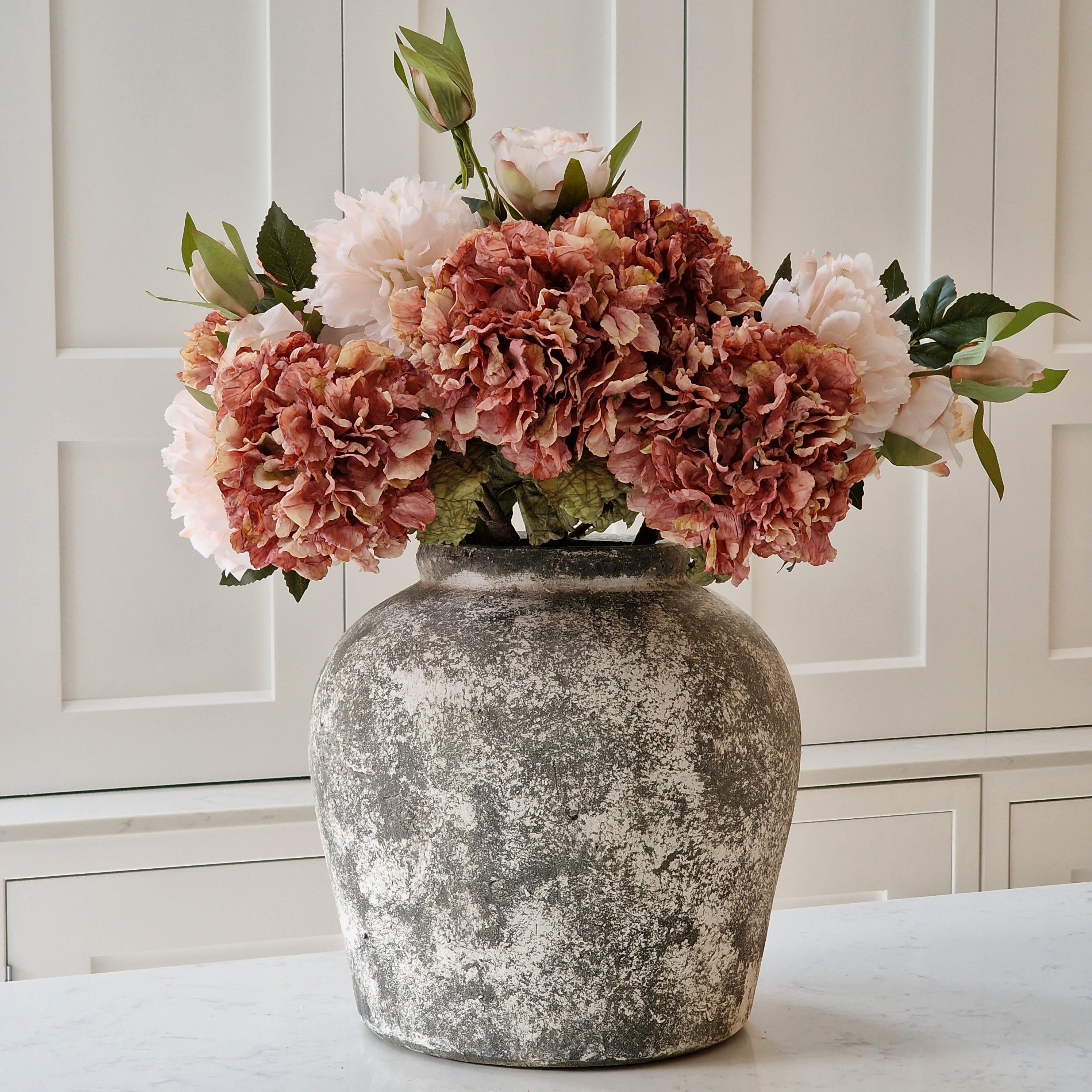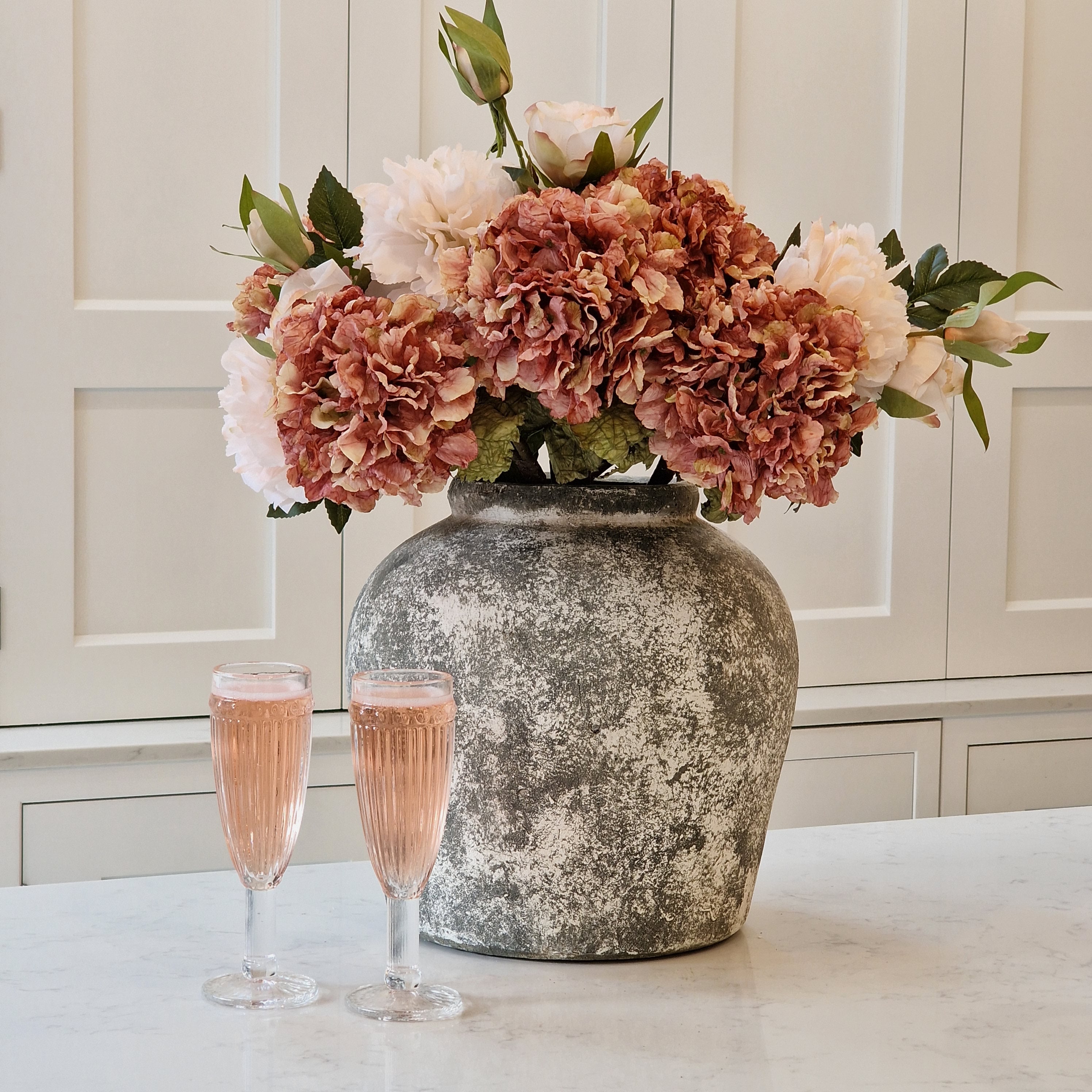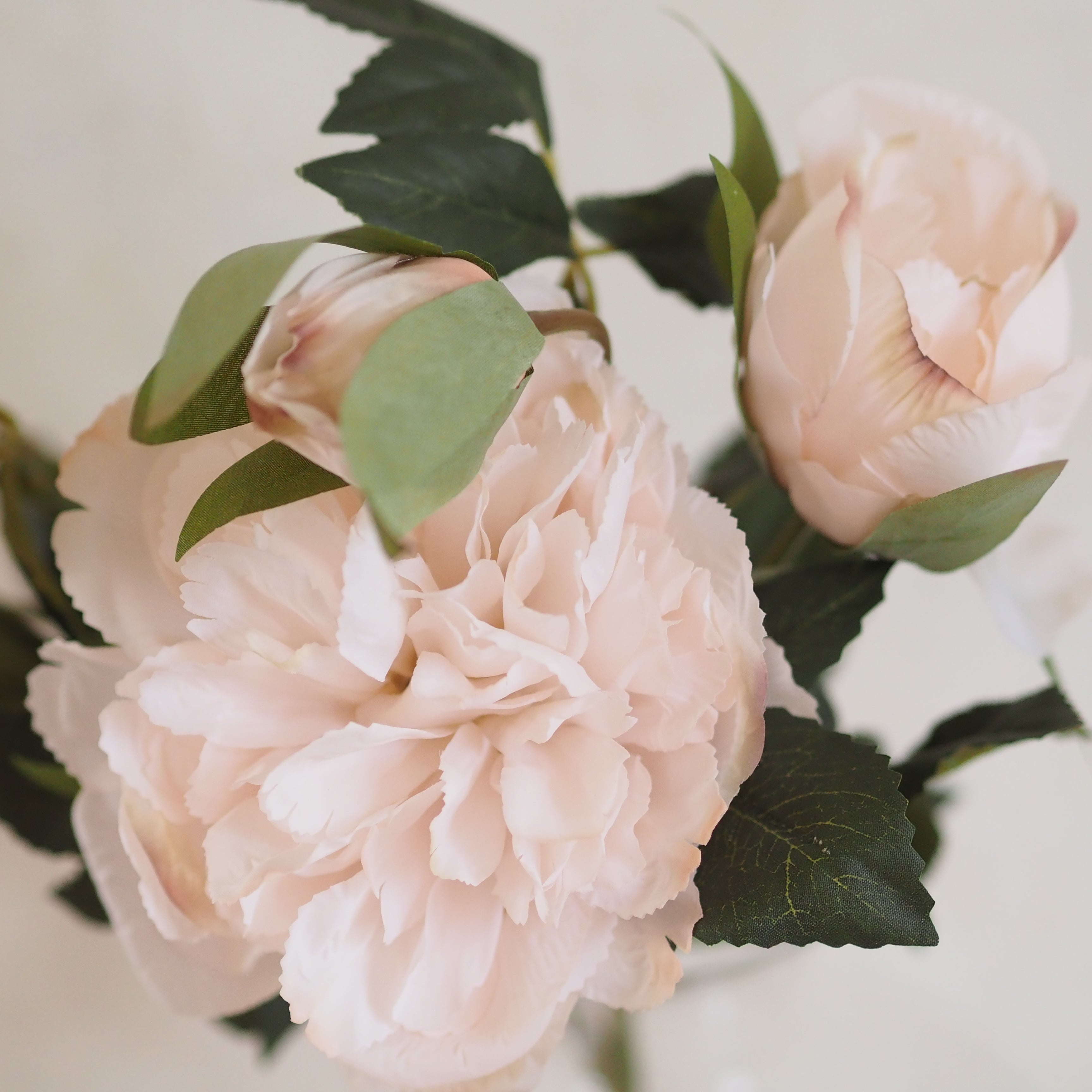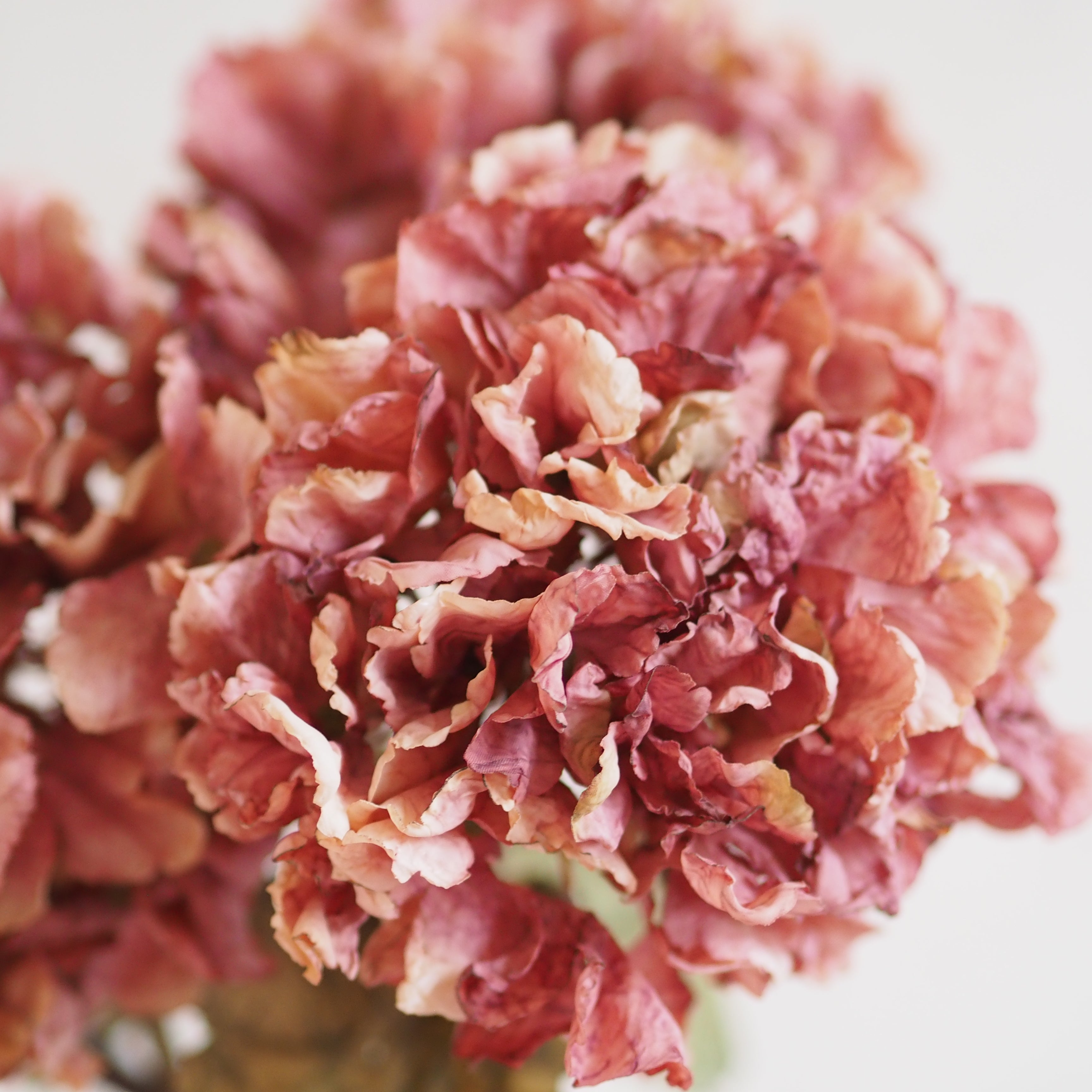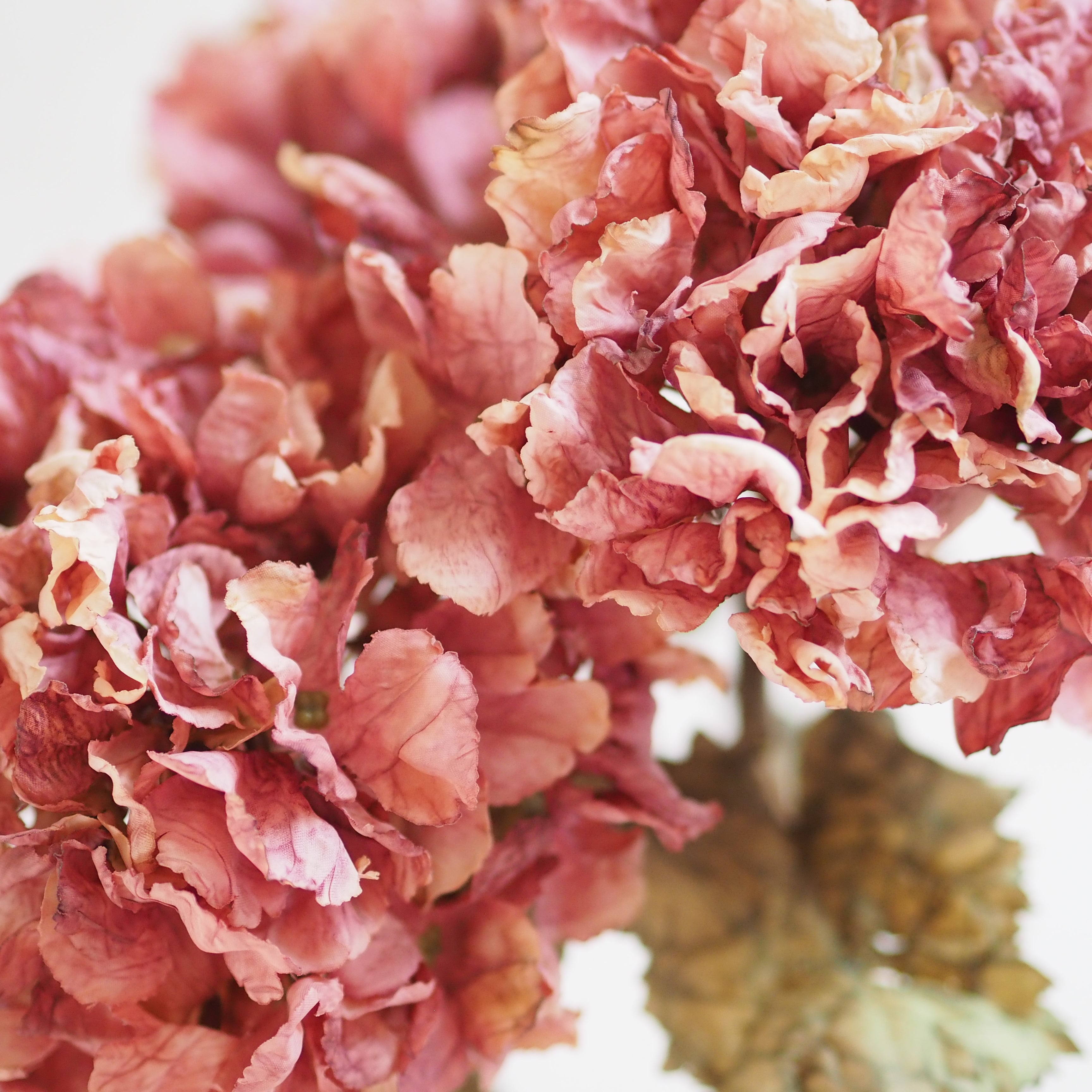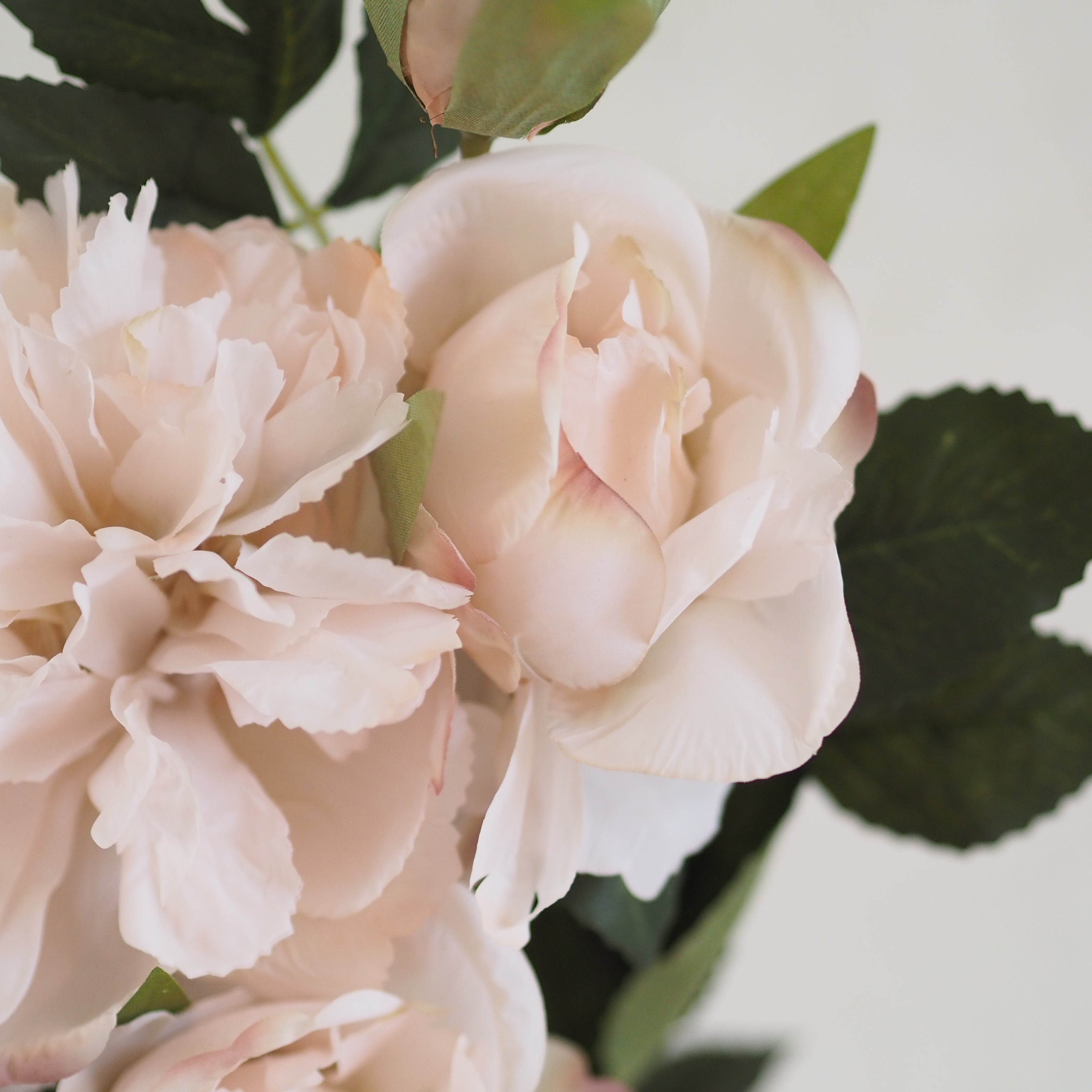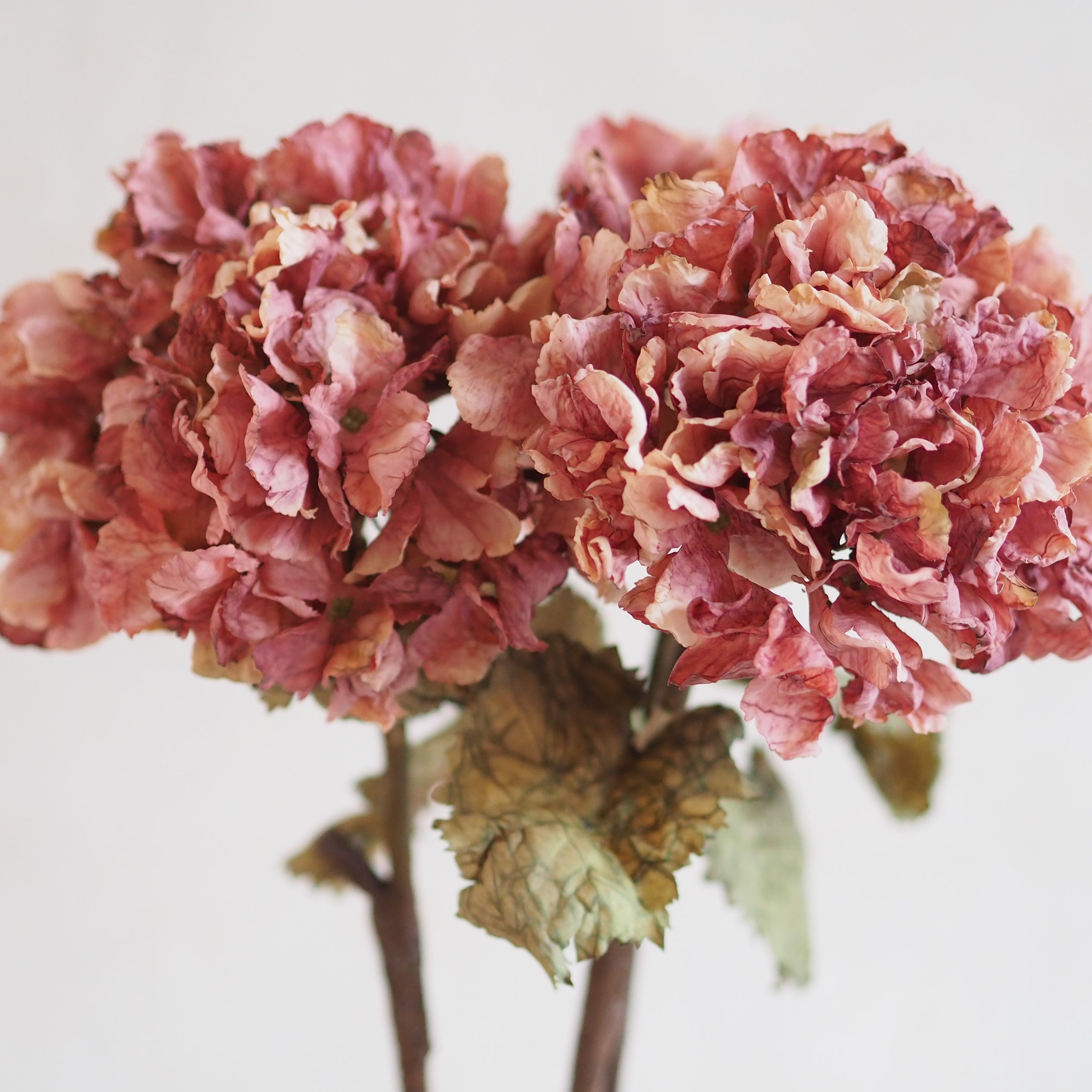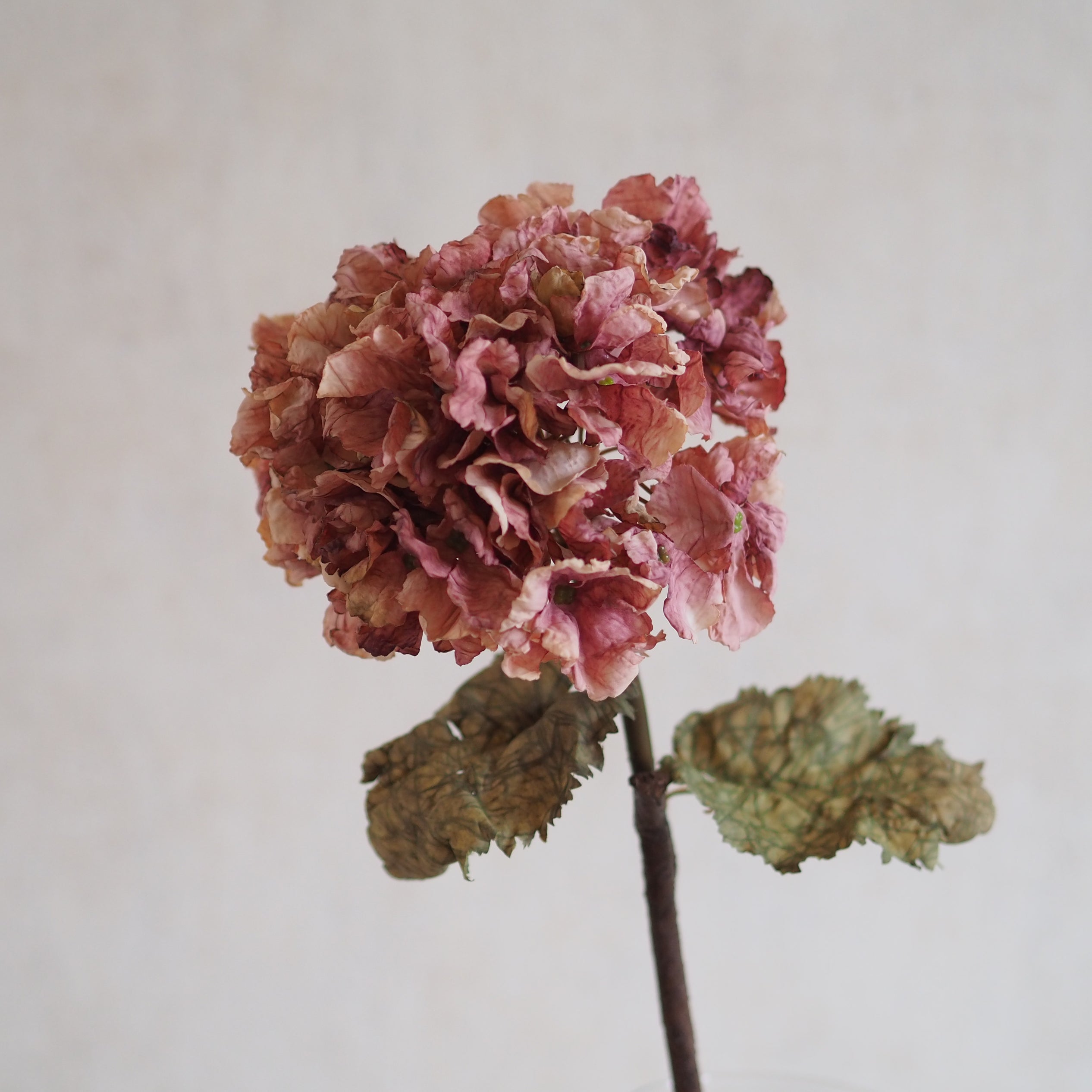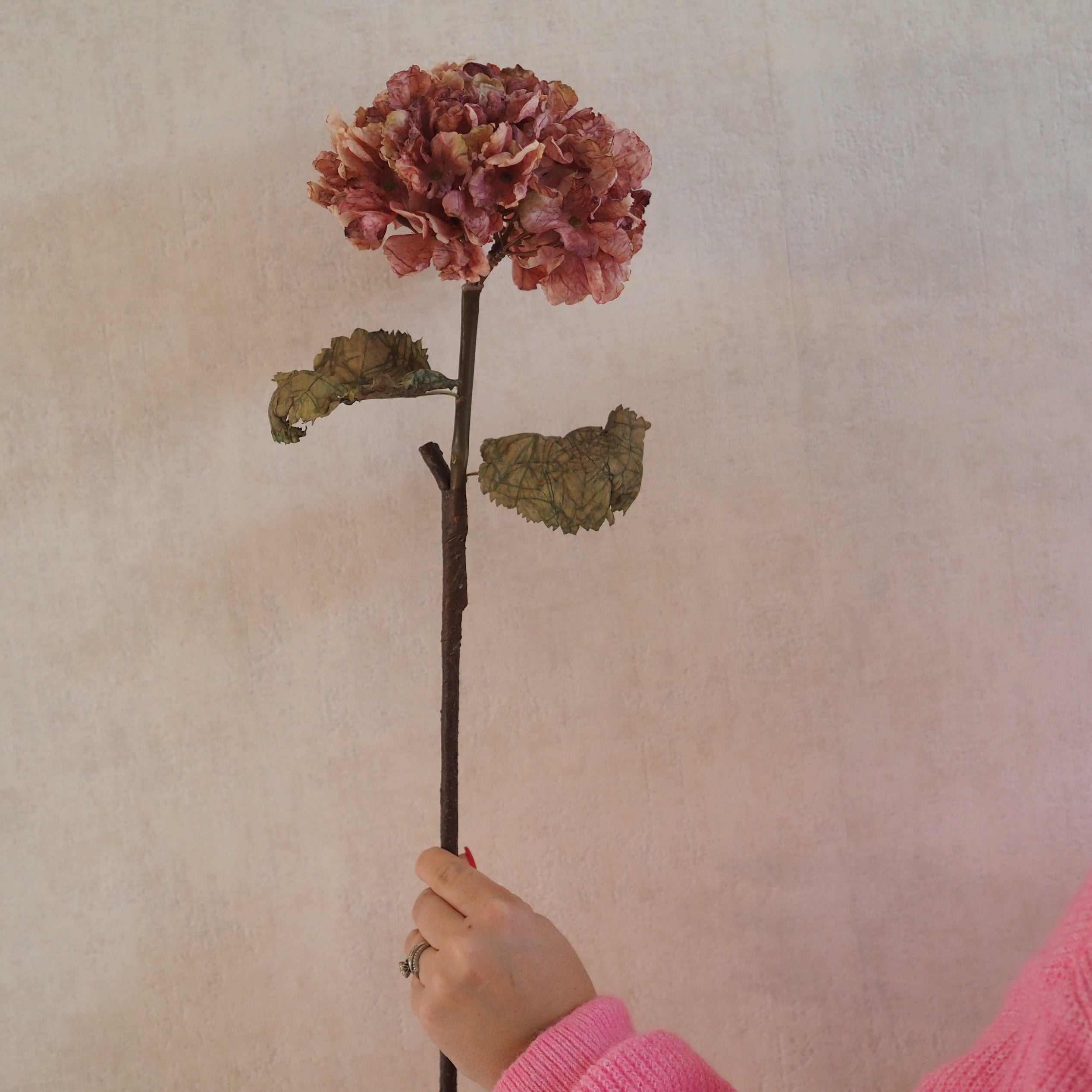 Blush Faux Flower Hydrangea & Peony Bouquet
The blush bouquet, these dried touch pink hydrangeas are perfect for creating a dramatic floral display in your home, paired with ivory closed peony stems. The dried look hydrangea heads are frilled with beautiful detailed petals and ultra realistic leaves designed to look like they are real air-dried flowers. This hand tied bouquet is best styled in your favourite vase. 
Bouquet includes: 
3 x Ivory Blush Faux Peony Stems
5 x Faux Dried Look Pink Hydrangea Stems
Price Per Bouquet, Vase not included. 
Approx Size Peony Stems: H48cm W12cm
Approx Size Hydrangea Stems:
H52cm W17cm
---
Free shipping on orders over £50
Blush Faux Flower Hydrangea & Peony Bouquet