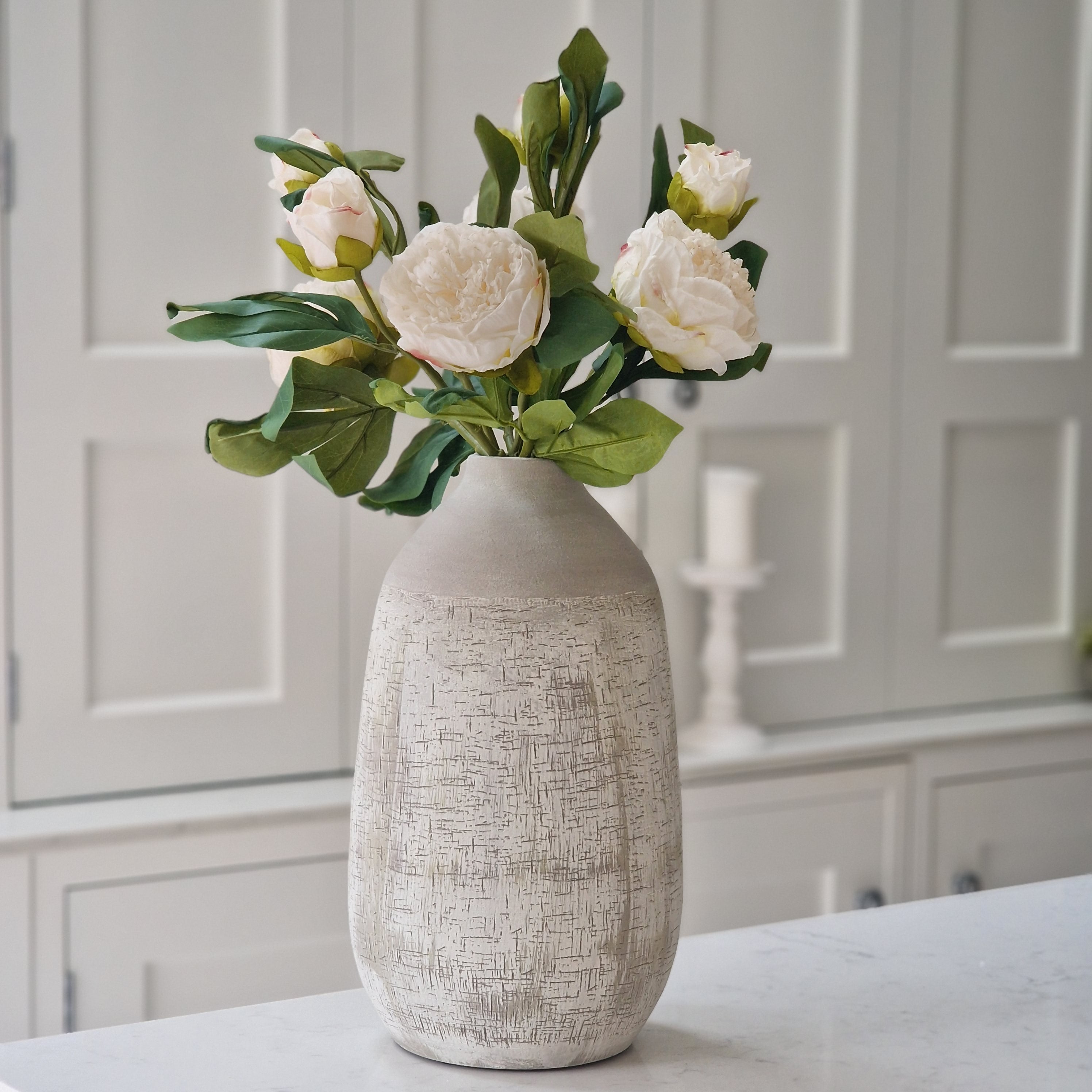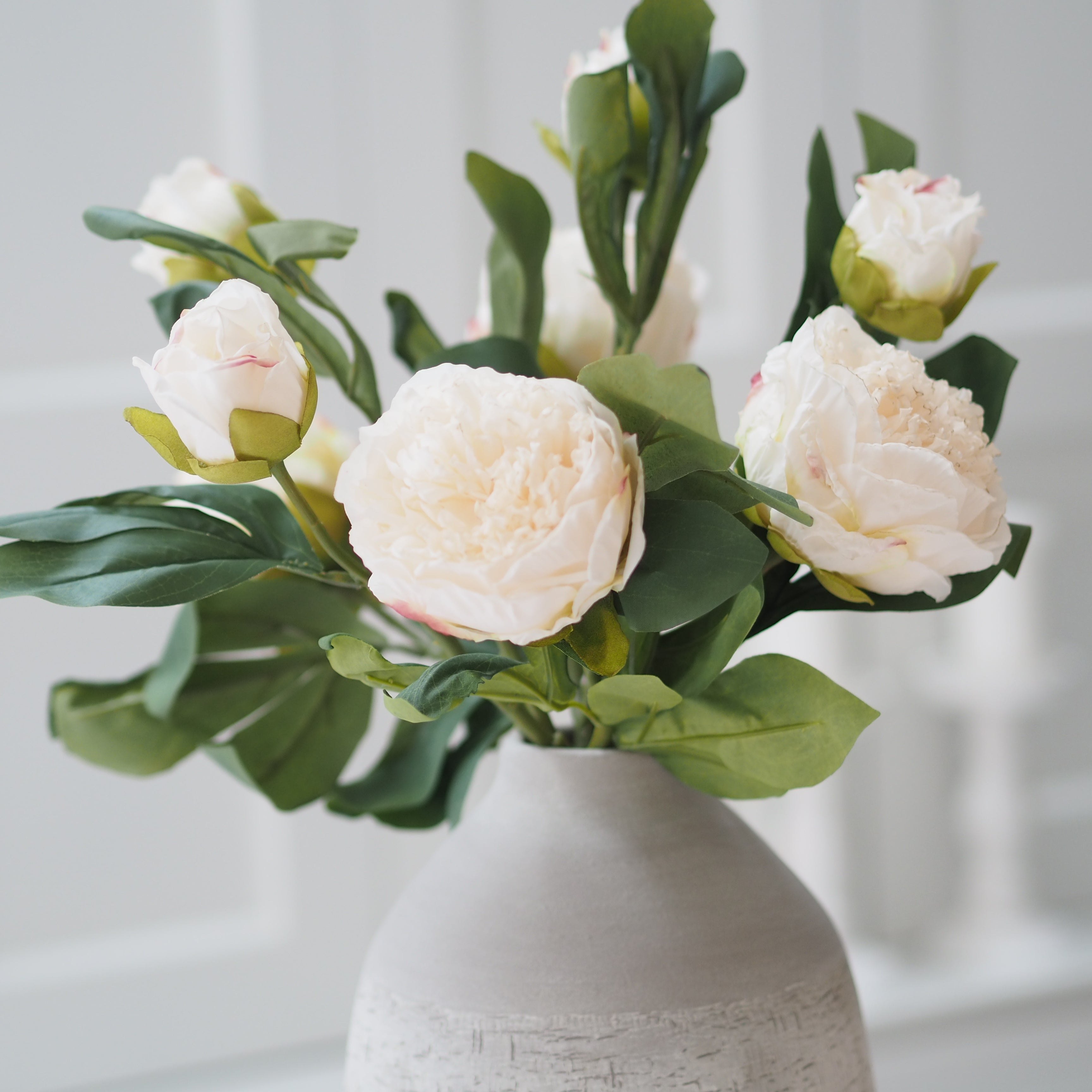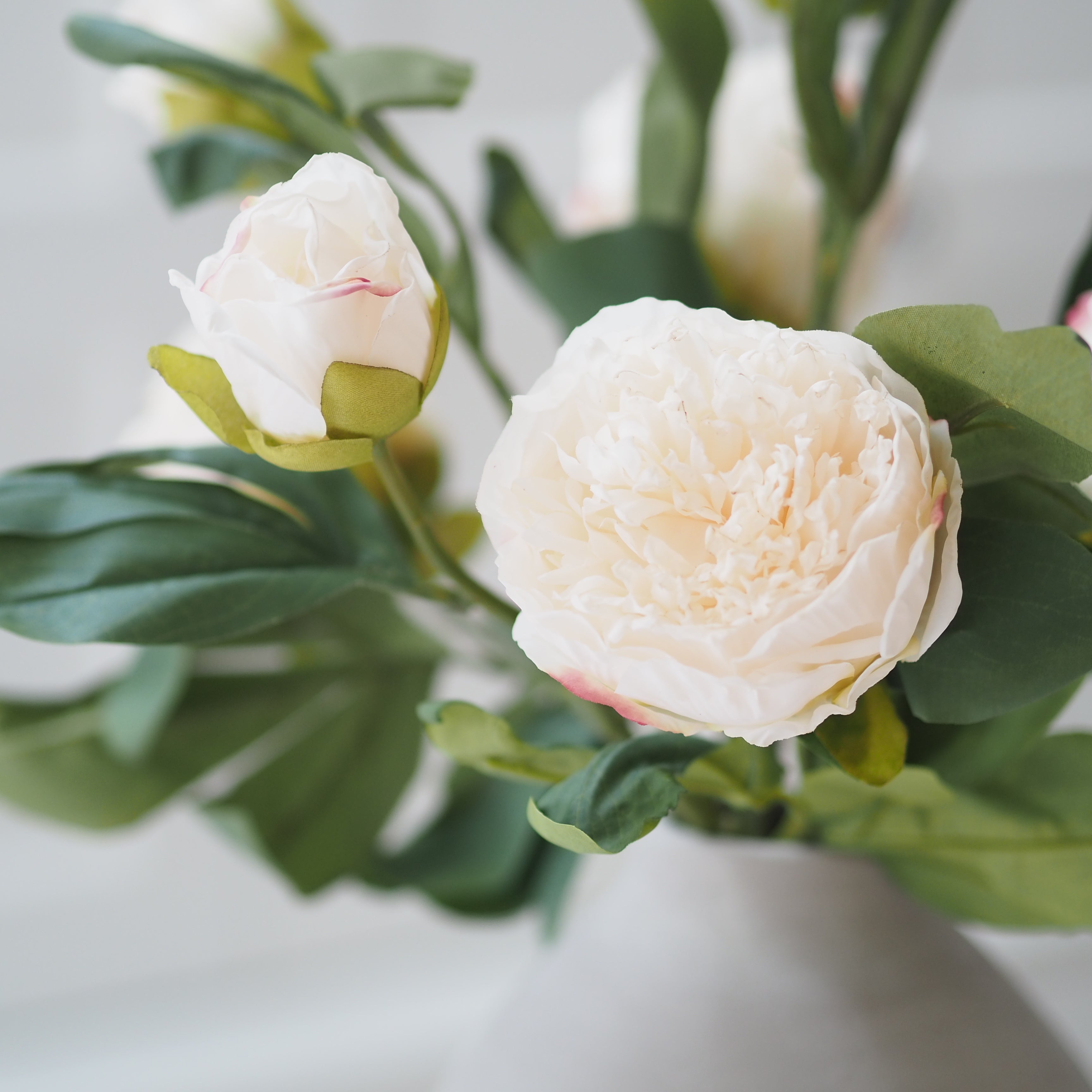 Off-White Ruffled Faux Peony Stem
A stunning addition to our faux stem collection, these double headed off-white ruffled peony stems are perfect for creating a dramatic floral display in your home. The flower heads are frilled with beautifully detailed petals and leaves in the perfect white colour way. Style in your favourite vase in multiples for a stunning display. 
This item is priced per stem. 
Approx Size Per Stem: H49cm x Width of main flower 12cm
---
Free shipping on orders over £50
Off-White Ruffled Faux Peony Stem